Information herein is deemed reliable, but is not guaranteed.
Why would you live anywhere else?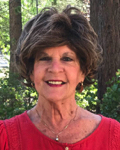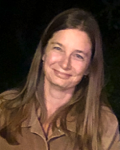 "Trust experience. Experience trust."
Find your dream home
Manage your long-term rental
Sell your home




Whether you are looking to relocate or purchase a vacation home, Incline Village, Lake Tahoe has a beauty that is unmatched by any other area. Lake Tahoe has over 300 days of year round sunshine and clear, fresh water with clean, crisp Sierra mountain air.
Located on the Nevada side of Lake Tahoe, Incline Village has endless recreation to offer.  We are surrounded by world-class ski resorts, beautiful mountain golf courses, casino fun, and miles & miles of biking and hiking trails. Property owners in Incline Village will also enjoy special amenities like our private beaches, boat launch, and discounted rates for skiing, golfing and the recreation center.
Incline Village is located just 35 miles from the Reno/Tahoe international airport.  Incline Village residents also enjoy the added income & property tax benefits of a Nevada residency.
Call us today- We look forward to working with you & your family. We want to help you find your own slice of Lake Tahoe Heaven. Let us help you call Lake Tahoe "Home."
Whether you are a potential tenant or a homeowner, with over 40 years of experience in property management you have come to the right place.  We have a wide variety of properties and terms.  From condos to single family homes we can help to fulfill your needs.  Find a comfortable home for the ski season, enjoy an unforgettable summer up at Lake Tahoe or find a place to call yours for the year.  If you are a homeowner looking to make some extra income on your vacant Incline Village home, we'd love to help you manage it.  Contact us today.
COLDWELL BANKER SELECT REAL ESTATE
931 Tahoe Blvd. #1A Incline Village, NV 89451